Redesign of the Besares Painters LTD website
We are proud to announce the launch of this website created by IT4Calgary Inc. Besares painters is a painting company located in Calgary, Alberta, with an Exceptional wide selection of painting services for unmatched professional work. They also provide personalized service and expert advice. For your next painting project, ask Besares Painters.
Website renovation.
We have taken into account the needs of our clients to design and implement a totally new site that meets their expectations and provides a visual quality commensurate with the high-quality service they provide.
Take a look at this before and after comparison.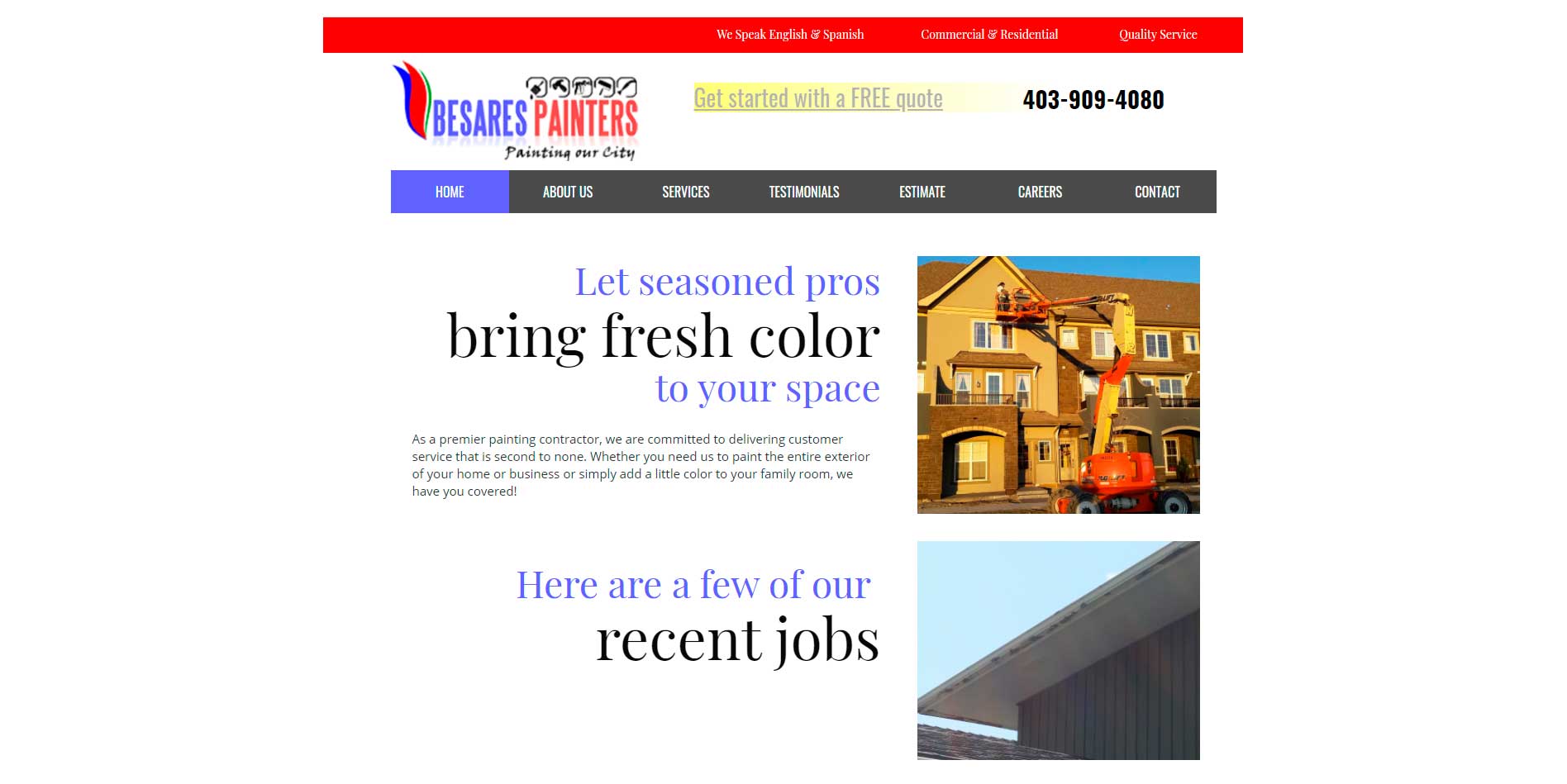 Website Link: https://www.Besarespainters.ca